NEO Philanthropy is extremely pleased to announce that Rini Chakraborty will be the next Senior Director of the Four Freedoms Fund (FFF), as well as Senior Director of the Four Freedoms Action Fund, a 501(c)4 entity. Anita Khashu will step down from leading the fund effective early September, as she joins the Ford Foundation to spearhead their immigration portfolio.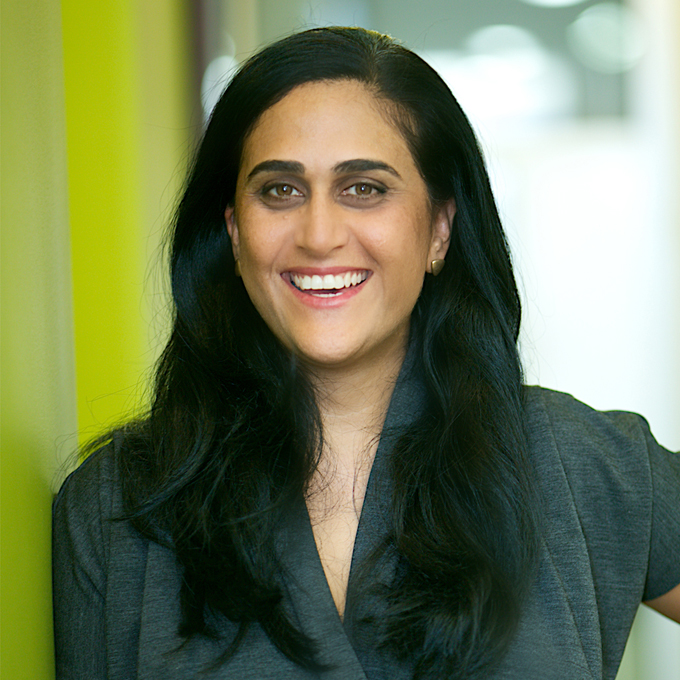 "NEO, our donors and grantees of FFF are grateful for Anita's steady hand for the past seven years," said Michele Lord, president of NEO Philanthropy. "She has ensured that FFF has been at the forefront of supporting the growing and ever evolving immigrant justice movement. She is a visionary with a keen understanding of what it takes to provide support at the right time and moment. She has been an amazing partner and advisor to our donors. The Ford Foundation will benefit from her wisdom. For me, I will miss her advice and counsel – and our staff at NEO will miss her mentorship."
"With Rini, FFF is getting a leader who has deep knowledge and commitment to the movement and who has built a number of key initiatives for the Fund," added Lord. "She has tirelessly advocated not only with our donors but with others in the philanthropic sector for increased support for reducing the impact of harsh enforcement and the criminalization of immigrants. FFF is in great hands and we look forward under Rini's guidance to ensuring that it continues to be there for our grantees and the movement."
Under Anita's leadership, FFF has distributed more than $92.3 million in grants to grantees in 30 states and strengthened its reputation as the leading national funder collaborative for the immigrant justice movement. During her tenure, FFF responded to the rising anti-immigrant threat as well as the growing needs of the movement – launching initiatives such as FFF's Rapid Response Fund, the Black Migrant Initiative, Ending Child Detention and Family Separation Initiative, COVID-19 Rapid Response Fund, Wellness Fund and more. Anita also oversaw the launch of FFF's 501(c)4 sister organization, Four Freedoms Action Fund, which strengthens the growing independent political power of the immigrant justice movement to hold elected officials accountable to immigrant communities and all people residing in their jurisdictions.
Rini Chakraborty has been an integral part of the FFF team for nearly a decade, serving as a Senior Program Officer and most recently Senior Director of Programs. Since she joined FFF in 2012, Rini launched and spearheaded a national grantmaking initiative focused on dramatically reducing enforcement, detention, deportation and the criminalization of immigrants. She also developed and led newer funding strategies, including the Texas Fund and Ending Child Detention & Family Separation initiative.
Rini steps into the role with deep knowledge as an immigrant justice funder and an advocate with two decades of experience fighting for and advancing the rights of immigrants, communities of color, and low-wage workers. After passage of the 1996 immigration and welfare laws, she led a statewide immigrant rights collaborative in California where she spearheaded successful legislative campaigns that restored health and welfare programs for immigrants, won in-state tuition for undocumented students, and helped propel the Golden State to be a national leader on immigrant rights. She also served as senior policy analyst with the ACLU of Southern California, where she challenged post-9/11 policies and attacks against MASA (Muslim/Arab/South Asian) communities; and executive director of Sweatshop Watch, where she helped establish a consortium of national "sweat-free" cities and states. Prior to joining FFF, Rini was Amnesty International USA's western regional director, where she led campaigns on death penalty abolition, migrant rights, criminal justice reforms, and international human rights.
"I am deeply honored and humbled to lead the Four Freedoms Fund, particularly at this moment when fighting for immigrant justice could not be more critical and when the immigrant justice movement is leading the way – from restoring the promise of democracy to championing freedom and liberation for all," said Rini Chakraborty. "It's my sincere pleasure and privilege to work with a deeply committed and passionate community of funders, team members, and grantees."
Four Freedoms Fund is a national funder collaborative that strengthens the capacity of the immigrant justice movement to ensure all immigrants, regardless of immigration status, have dignity, power to shape change, and agency to determine the quality of their life, community, and future. To achieve this goal, FFF believes we need a robust and powerful infrastructure of organizations leading the transformation of our country's systems to be inclusive, fair and just, and grounded in racial, economic, and gender justice. Since its launch in 2003, FFF has invested approximately $180 million in more than 200 immigrant justice organizations across 30 states and nationally. Funders and grantees recently shared their reflections on FFF and its significant impact on the immigrant justice movement in a powerful report from the Carnegie Corporation, The Four Freedoms Fund: A Philanthropic Partnership Helps Build a Movement.