The Youth Engagement Fund, a project at NEO Philanthropy, is pleased to announce Alejandra Ruiz as the Fund's new Executive Director where she will lead a multi-million-dollar effort to engage first-time immigrant and non-immigrant youth of color voters and train the next generation of leaders.
Alejandra is the first immigrant and the first woman of color to lead the Youth Engagement Fund (YEF) in its 10-year history. As a formerly undocumented activist and a new voter, Alejandra believes grassroots efforts to reach first-time young immigrant and non-immigrant voters of color alike is the clearest path to help the organizing opportunity meet the demographic opportunity in fast-changing states across the country.
"Grassroots organizing to get young people of color and immigrant youth voting, their communities engaged and mobilizing around issues that matter, and ultimately becoming lifelong civic participants is key to building a multi-racial democracy towards a United States that is dignified for all of us," said Alejandra.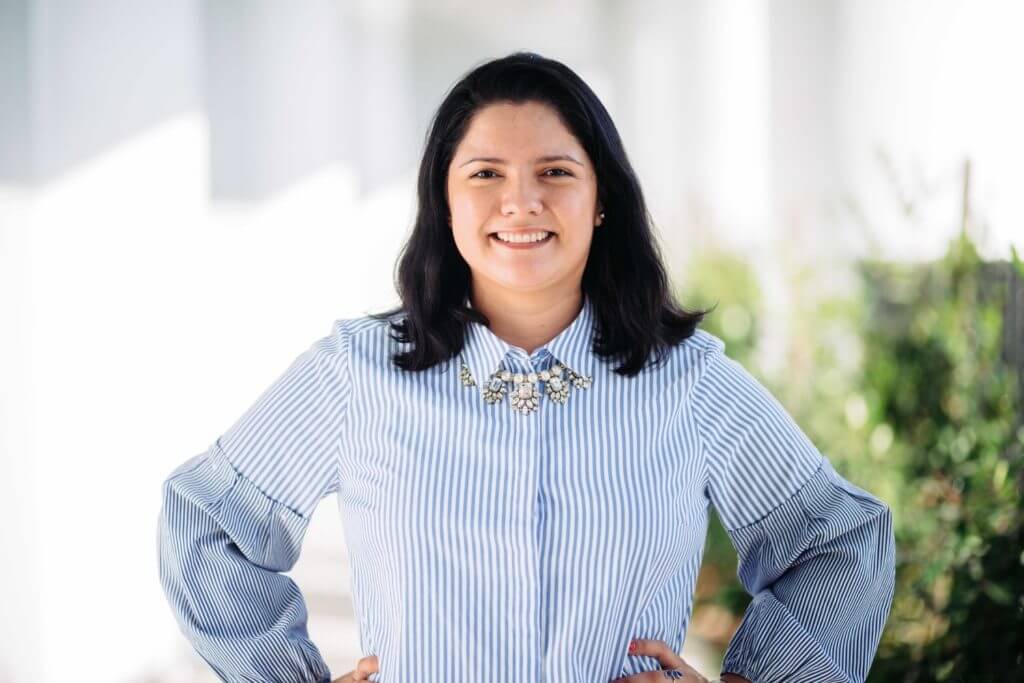 A native of Colombia, Alejandra came to the U.S. at the age of seven with her mother and younger brother. She was raised in Jackson Heights, Queens in New York City and became an immigrant rights advocate as an undocumented high school student. Before joining YEF, Alejandra served as Director of Donor Organizing & Advising for the Movement Voter Project engaging donors to support groups advancing work at the intersection of grassroots organizing and electoral politics. Alejandra also served as the Development Director of the United We Dream Network –the nation's largest immigrant youth-led network –where she was instrumental in developing strategies to build relationships and infrastructure for long term organizational sustainability, and supported local groups in advancing their fundraising plans. She also coaches youth on fundraising, career and workforce development. Previously, Alejandra worked as an education organizer at Make the Road New York, served with AmeriCorps VISTA, was a leader of the New York State Youth Leadership Council, is a Global Kids alum, and a graduate of the Coro Fellows Program in Public Affairs. Alejandra holds a B.S. in Urban & Regional Studies, a B.A. in Spanish Area Studies and concentrations in Inequality Studies, Latino Studies and Latin American studies from Cornell University.
More About The Youth Engagement Fund
The Youth Engagement Fund is the largest network of donors dedicated to increasing civic participation among young people in the United States. YEF uplifts the voices of youth-led organizations advancing civic engagement efforts in marginalized and communities of color to activate their youth peers and community into civic participation by investing in long-term, sustained, power-building. Young people from marginalized and communities of color who play a role in broader statewide civic engagement networks are poised to advance strategic organizing, advocacy, and education efforts on civic participation among youth of color and their communities that can transform American politics. YEF is here support them by investing in efforts that increase the civic participation of new voters and builds a cadre of new youth leaders.