Anti-Trafficking Fund
NEO Philanthropy's Anti-Trafficking Fund will close December, 2021.
After five years of supporting collaboration and innovation in the anti-trafficking field, the Anti-Trafficking Fund will close at the end of December 2021
In June, our anchor funder, the Oak Foundation, moved its funding as part of a consolidation of their intermediary work. Therefore, we made the hard decision to close the Anti-Trafficking Fund.
We are so proud of the work we have done over the past five years. We have funded the enduring work of more than 20 organizations fighting for rights at the intersection of migration, gender oppression, criminalization, and labor exploitation. We have strengthened connections through cohort gatherings, strategic communications, capacity-building and participatory grant-making. Our inclusive cohort has provided a welcoming space for grantees to get support, during a challenging few years of isolation and fear. We have raised the profile and provided leadership on this issue in philanthropy. NEO Philanthropy proved to be an optimal home for the fund and thought-partner for investing in the issue and the field.
We embarked on this work because of a belief in the dignity of all workers and a desire to invest in their strategies for change. Human trafficking continues to be a pressing concern and our new strategy proposed to address it through building the power of workers and survivors to change the systems and circumstances that drive it. The global pandemic and racial justice reckoning of the past year have highlighted the deep inequities that lead to forced and unfree labor in the economy. Philanthropy must step up to meet this challenge, and must do so in a way that increases access to rights and decreases harm.
We are grateful for the opportunity provided by the Oak Foundation and our other funders, including Humanity United, Foundation for Just Society, and WE Trust. The work of our grantees will go on, and many will continue to be funded by the Oak Foundation. We will be sharing several outcomes and reflections on our work over the next few months.
There are many ways allies in philanthropy share these values can also carry on this work, and integrate these pressing human rights concerns into their strategies.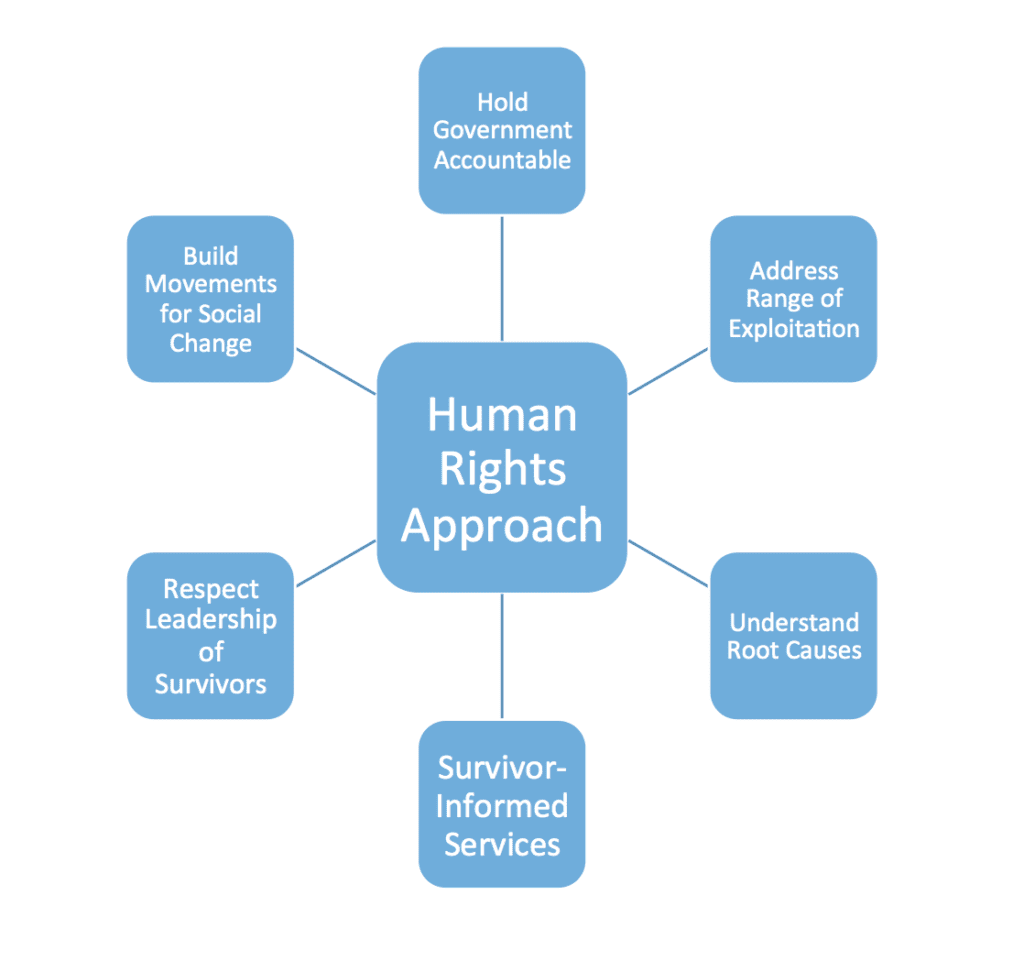 Please be in touch with Sienna Baskin at NEO if you'd like to learn more about the gaps, needs and opportunities for continuing this work.
STAFF
Gratienne (Sienna) Baskin
Director, NEO Anti-Trafficking Fund
Sienna Baskin brings extensive senior level work in fighting for the rights of sex workers and survivors of trafficking. Baskin was managing director, and, before that, Equal Justice Works Fellow/staff attorney for the Urban Justice Center's Sex Workers Project. More…